February 1, 2021 |
Ashley Limes
ciao attimo wine club family
Can you believe it's already February 1st?! Time is flying in 2021. If you were a participant in "Dry January" congratulations, it's finally February and time for some much deserved wine! If you are like all of us at the winery and have continued to drink this past month, you're probably ready to restock!
Ready to learn about your bottles for February?
This month, we have so many exciting new aspects to Wine Club. We started a YouTube channel to bring you fresh content each month from different faces and voices around the winery. The first two videos are linked above to describe this month's bottles. Please leave comments below the videos or down below on this newsletter for what you would like to see. We can't wait to keep creating memorable moments with you!
What else is new? We are bringing back the tags! That's right, you read that correct. Not familiar with what the tags are? They are little hanging tags that go around each wine bottle with descriptions of the wine, a suggested food pairing, and now have a QR scan code on the back that is linked back to this page so that you can refresh your memory on pairings if the bottle is kept in your cellar or wine fridge.
Lastly, and probably the most exciting news, we partnered with Marc Lanteri and Amy Bellotti out in our beloved Piedmont to create recipes for each bottle in wine club. Marc Lanteri was born to Italian parents in Tende, France, high in the Alps-Maritime near the border of Piemonte. Marc is now a Michelin Star Chef at Ristorante al Castello Grinzane Cavour (a restraurant within a castle out in the heart of Piedmont) creatively synthesizing the cultural and gastronomic influences of Provence, Piemonte wine country's rolling hills, the bountiful Italian countryside and the nearby Mediterranean Sea. Amy is his wife and is not only a Colorado Native but also the mastermind behind the front of house operations and wine selection at the ristorante. Amy and Ashley put their minds together to bring you an Italian experience at home. We have selected a few dates where Chef Marc will walk you through a live cooking class with a recipe created to pair with your February bottle.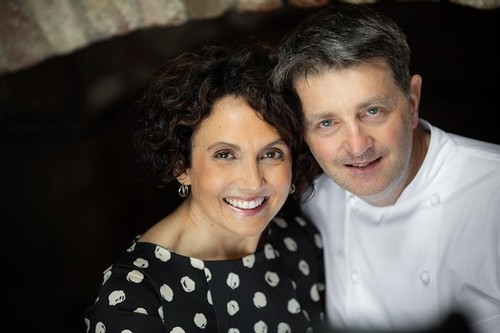 Marc creatively synthesizes the cultural and gastronomic influences of Provence, Piemonte wine country's rolling hills, the bountiful Italian countryside, and the nearby Mediterranean Sea. Drawing on his Italian roots buried in the mountainous territory of southeastern France, Marc unites home-style flavor with French culinary technique. Chef Marc's creative inspiration springs from his gastronomic intuition and instinct. Out of respect for quality and the rhythms of the seasons, Marc exclusively uses prime local ingredients to create surprising dishes that evoke satisfying emotions and flavorful memories of forgotten flavors, but prepared for today's enjoyment.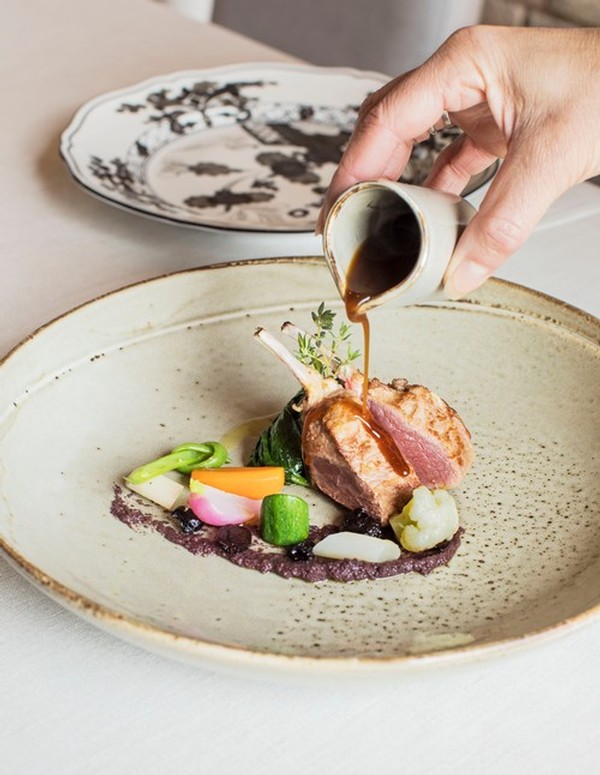 Want to join an online class with the recipes for your bottles? Marc and Amy are conducting a LIVE cooking class online. They will be teaching from out in Piedmont and you will be able to enjoy being in the comfort of your home. You'll have the option to purchase just the class or the class with the ingredients you will need to craft the dish.
Primo Members
Sunday, February 21st ($25 per class)
1:00pm - Yellow Onion and Potato Frittata paired with Attimo Chardonnay
2:30pm - Chickpea and Pork Rib Soup paired with Attimo Dolcetto
Superiore Members
Sunday, February 28th ($25 per class)
1:00pm - Roasted Winter Harvest paired with Attimo Insieme
2:30pm - Rack of Lamb in Hazelnut Crust paired with Attimo 2015 Barolo
Hurry! Only 20 spots available per session!
Can't join the virtual cooking class with Marc and Amy? We also have the recipes listed below that you can click on to print out and cook at your own leisure. We hope you enjoy these beautifully crafted dishes by Marc & Amy. Please leave feedback in the comments below once you try the dish!