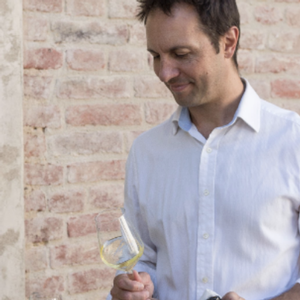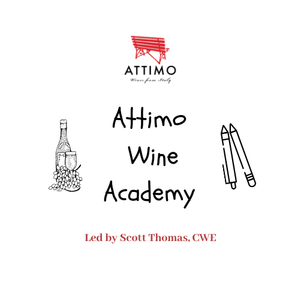 Attimo Wine Academy
Welcome to the Attimo Wine Academy. During this series of educational and hands on classes, we will learn about all things Italian Wine from learning how to taste, to diving into Piedmont as a whole. Come to one class or all four of them! Individual tickets and descriptions are listed below.
Wines and Vines of Italy Part 1 | 5:30pm-7:00pm | May 9th
From the towering northern peaks of the Alps, down the Apennine spine, all the way to the tip of the boot and the surrounding sea, Italy grows a dizzying array of over 590 documented grape varieties. In this class, we'll highlight the industrious northern regions, exploring a tasting of regionally autochthonous varieties that contribute to Itlay's unique identity in the wine world. There's no question why the ancient Greeks referred to this peninsula as Enotria…the land of wine.
Click here to purchase tickets!
About your instructor: Scott Thomas, CWE
Scott has acquired years of experience in the wine trade by working as a fine dining sommelier; in wine distribution for Grand Vin Colorado; wine production in Panzano Italy; and as Attimo's Director of Sales and Education since January 2021. He is a Certified Wine Educator through the Society of Wine Educators, holds a Master's degree in Wine Culture and Communication from the University of Gastronomic Sciences of Pollenzo, in Italy (aka UNISG), a Certified Sommelier through the Court of Master Sommeliers, and passed the WSET level 3 through the Wine and Spirits Educational Trust.
Linked together with approachable interpersonal skills and a background in hospitality, wine education comes naturally to Scott from the desire to share information. Scott has the ability to transmit his passion through teaching, and approaches wine in an unpretentious manner. He's taught numerous wine workshops, large consumer seminars, and university-level courses at UNISG in Pollenzo, Italy. His deep understanding of the world of wine and how to communicate it properly to each type of audience stems from years of interacting with everyone from novice consumers to Master Sommeliers. Two years living in Italy has rounded out Scott's education and taught him an abundance about the Italian regional culture.